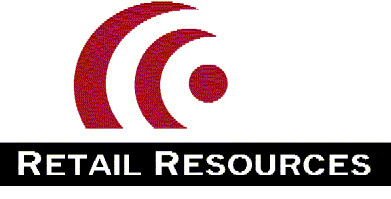 To contact us,
please call:
770-454-7050
This web site is updated whenever a property's status changes. If you have interest in a site that is already under contract or has some other agreement binding on the owner and you want to be put on a list of people to be contacted if the deal falls through then please call 770-454-7050.
THE INFORMATION ON THIS WEB SITE IS THE PROPERTY OF RETAIL RESOURCES, LLC AND MAY NOT BE COPIED OR RECREATED WITHOUT OUR EXPRESS PERMISSION.
Retail Resources specializes in the disposition of high profile parcels for retailers and owners.


Your Retail Real Estate
Disposition Experts
Retail Resources, LLC , founded in 1997, is a commercial real estate brokerage firm with retail expertise. We market retail properties on behalf of owners, and assist retailers in acquiring new locations. Specifically our emphasis is on the disposition of high profile, convenient retail locations such as corner properties, shopping center outparcels and freestanding buildings. We typically work with national chains, restaurants, gas stations, drug stores, automotive chains, and owners of vacant land. We also specialize in the disposition of excess property for retail chains and can manage the listing of retail property anywhere in the United States. Our clients include or have included Arby's Restaurant Group, McDonald's, Genuine Parts Company/NAPA, Mrs. Winner's L.P., Wendy's International, The Original Honey Baked Ham Company of Georgia, Inc, CVM (Shoney's), AFC Enterprises ( Popeye's) and Cajun Capital Foods.
Retail Resources, LLC is a licensed real estate brokerage firm with licenses in the states of Georgia, Alabama, and South Carolina.

Copyright © 2021 Retail Resources, LLC
Contact: Beth Strickler
770-454-7050