Atlanta DMA
(alphabetically by city name)
PRICE REDUCED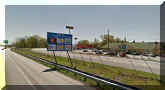 1081 Iris Dr Conyers, GA
Iris Dr at Old Salem at Hwy 138 Exit of I-20
Bldg Size: 6,450 sf Lot Size: 1.75 acre
For Sale $925,000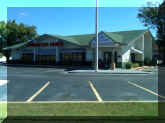 6238 Turner Lake Rd Covington, GA
I-20 & Hwy 278
Bldg Size: 5,337 sf Lot Size: .62 acre
For Sale or Lease $1,000,000 or $5,400/mo NNN
CONFIDENTIAL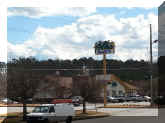 CONFIDENTIAL

6912 Douglas Blvd Douglasville, GA
Douglas Blvd & Yale Cir
Bldg Size: 5,800+ sf Lot Size: 1.19 acre
Call for details 404-788-1162
Please use discretion and do not talk to anyone onsite.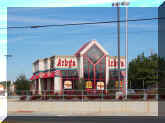 3645 Club Dr Duluth / Lawrenceville, GA
Club Dr at Pleasant Hill Rd
Bldg Size: 2,786 sf Lot Size: 51,488 sf
For Lease Call 404-788-1162 for price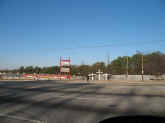 4180 Jonesboro Rd Forest Park, GA
Jonesboro Rd (Hwy 54) nr Conley Rd
Lot Size: 3.28 acres
For Sale or Lease $350,000 or $2,500/mo NNN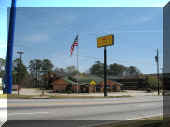 6340 Old Dixie Hwy Jonesboro, GA
I-75 & Tara Blvd & Old Dixie
Bldg Size: 5,131 sf Lot Size: approx 39,000 sf
For Lease $3,500/mo NNN
or For Sale $500,000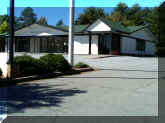 6705 Jonesboro Rd Morrow, GA
Hwy 54 & Center St at Southlake
Bldg Size: 4,070+ sf Lot Size: .87 acre
(no longer has restaurant improvements)
For Sale or Lease $1,100,000 or $5,200/mo NNN
Call for full flyers on any site.

For additional information or to make an offer, please contact one of our Disposition Associates at 404-788-1162.
Retail Resources, LLC is a licensed real estate brokerage firm in Georgia (#20243). Retail Resources, LLC and its affiliates represent the Owner/Lessor/Sublessor of the above sites. The site detail is provided for informational purposes only. This site is offered subject to errors, omissions, prior sale and withdrawal without notice.